<![endif]>
Consulting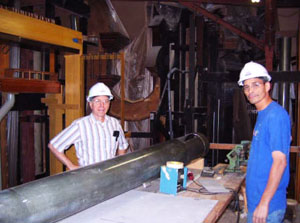 Austin Organs Inc. has one of the most experienced and versatile tonal and organ design departments in the United States. When the Austin team is engaged in a project, we extend our complete resources to the client. Delivering the combined experience of a team of experts, we routinely work with other builders on projects large and small; we work with church organ committees, architects, and even other organ consultants and designers.
We love what we do. It drives us and every project that we undertake.
Consulting services may include everything from designing a new organ, repairing an existing instrument or choosing fabric for an organ fašade.
Fees for these services vary, but an initial phone consultation may answer many questions at no cost or obligation.